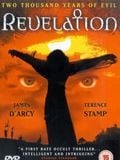 Titre:
Revelation
De:
Stuart Urban
Nationalité:
britannique
Date de sortie:
24 avril 2003
Avec:
James d'Arcy,Natasha Wightman,Terence Stamp
Depuis des milliers d'années, les forces de l'ombre et de la lumière se livrent un combat sans merci pour s'emparer d'une mystérieuse relique. Magnus Martel, un homme richissime, conscient du pouvoir de celle-ci, charge son fils Jake et Mira, une étudiante en alchimie, de la détruire pour éviter qu'elle ne tombe entre les mains du Grand Maître, une sentinelle démoniaque qui était présente lors de la crucifixion du Christ.
Revelation Online is a breathtaking Massive Multiplayer Online Role Playing Game set in the lively, fantasy open world of Nuanor.